1 minute reading time
(229 words)
CHURCH RELATIONS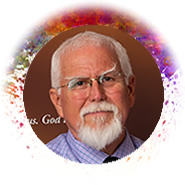 WELCOME
"Welcome" has to be one of the warmest, most meaningful words in the English language. Combine it with "home" and you have a phrase that connotes memories of family, belonging, security, and safety.
At my local church, I've abandoned the trite "Happy Sabbath" for "Welcome, I'm glad you're here." I say it to everyone—member and visitor alike. I want people—no matter their age, race, sexual orientation, economic level—to know that, if they want, our church is a place they can call home, where they are loved and accepted as they are.
The website AdventistChurchWelcomingStatements.org features a list of over 25 Adventist congregations in North America that are committed to providing a welcoming climate for everyone, all of them in major metropolitan areas.
If your local church is not on the list, perhaps you have a friend who is a pastor or a member of the board who would be willing to consider its own version of an Adventist Church Welcoming Statement. If so, you can find suggestions at AdventistChurchWelcomingStatements.org, or you can contact me about making your congregation a truly welcoming one.
"The Spirit and the bride [church] say 'Come!' And let the one who hears say 'Come!' … Let the one who wishes take the free gift of the water of life" (Rev. 22:17).
— Stephen Chavez, Director of Church Relations
Seventh-day Adventist Kinship International
Stay Informed
When you subscribe to the blog, we will send you an e-mail when there are new updates on the site so you wouldn't miss them.