JANUARY ENEWS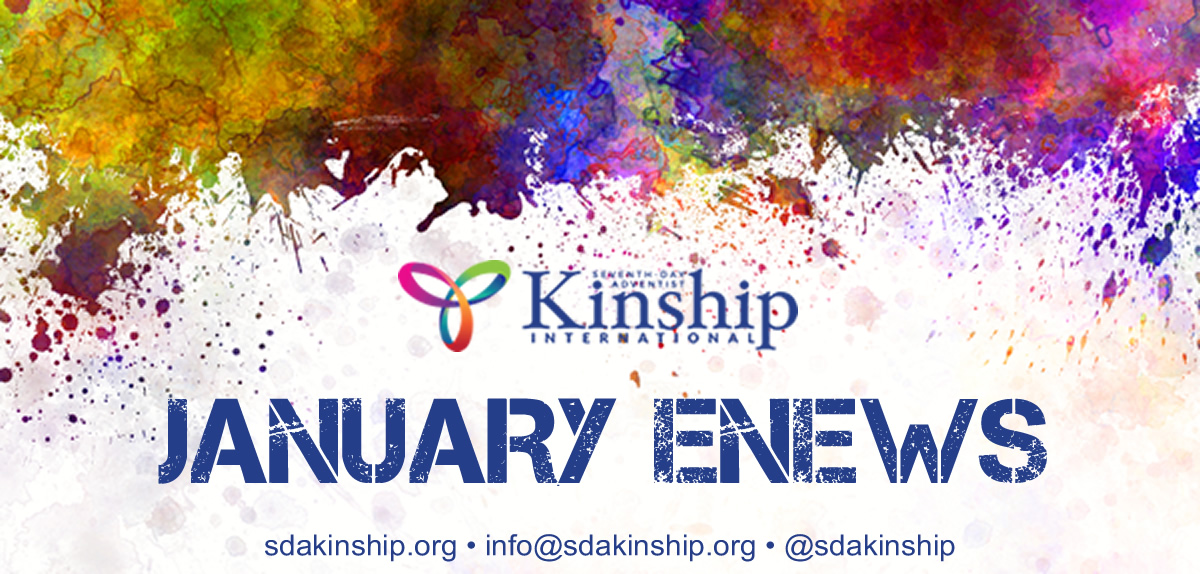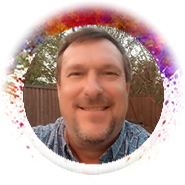 Happy New Year! As this eNews goes out, we are welcoming 2022... a new year and a new slate of possibilities. We have survived a crazy year with unexpected twists and turns. It is a comfort to know we are not alone as we face what is ahead. As a community and individually, we have faced and overcome many challenges. We are survivors. Together, we, LGBTQIA+, families, and supportive allies are strong and have a voice that can be heard around the world. Together, we can make a difference for our community and for those who will come after us.
For over four decades, Kinship has been a beacon of hope and a light in the darkness. We have been a thorn in the side of those who would like to sweep us under the rug, but we haven't allowed "them" to do this. Each life is precious and worthy of being celebrated. SDA Kinship has some Good News to share.
As this new year begins, let us join together in purpose. The purpose of being heard and understood. This translates into allowing LGBTQIA+ current and former Adventists the dignity of being who they are without apology, to have the ability to worship or not worship in the manner they choose.
A goal of SDA Kinship is to be a relevant community, a powerful voice for those who are marginalized by the church, and a movement to be an agent of change for good. As an organization, we must do better at engaging you, our members, meeting your needs, and empowering each of you to be as authentic as you can be. This is where each of you comes in.
Without knowing your needs, without knowing your talents and how you can best fit into this beautifully diverse movement, we are simply preaching to the choir. In this new year, I look forward to getting to know you and finding ways to work together. I will work diligently to take steps towards making SDA Kinship a household name within the Adventist community and I'm counting on your help. I ask you to help us spread the word about SDA Kinship by following us on social media, like the posts, comment, share, and retweet as the spirit moves.
I wish you all a very happy and prosperous start to the new year filled with more blessings than you can imagine. Remember: You are never walking alone.
—Floyd Poenitz, President
Seventh-day Adventist Kinship International, Inc.
@KinshipPrez (on Twitter)

NEW!

KINSHIP LOCAL WISDOM SERIES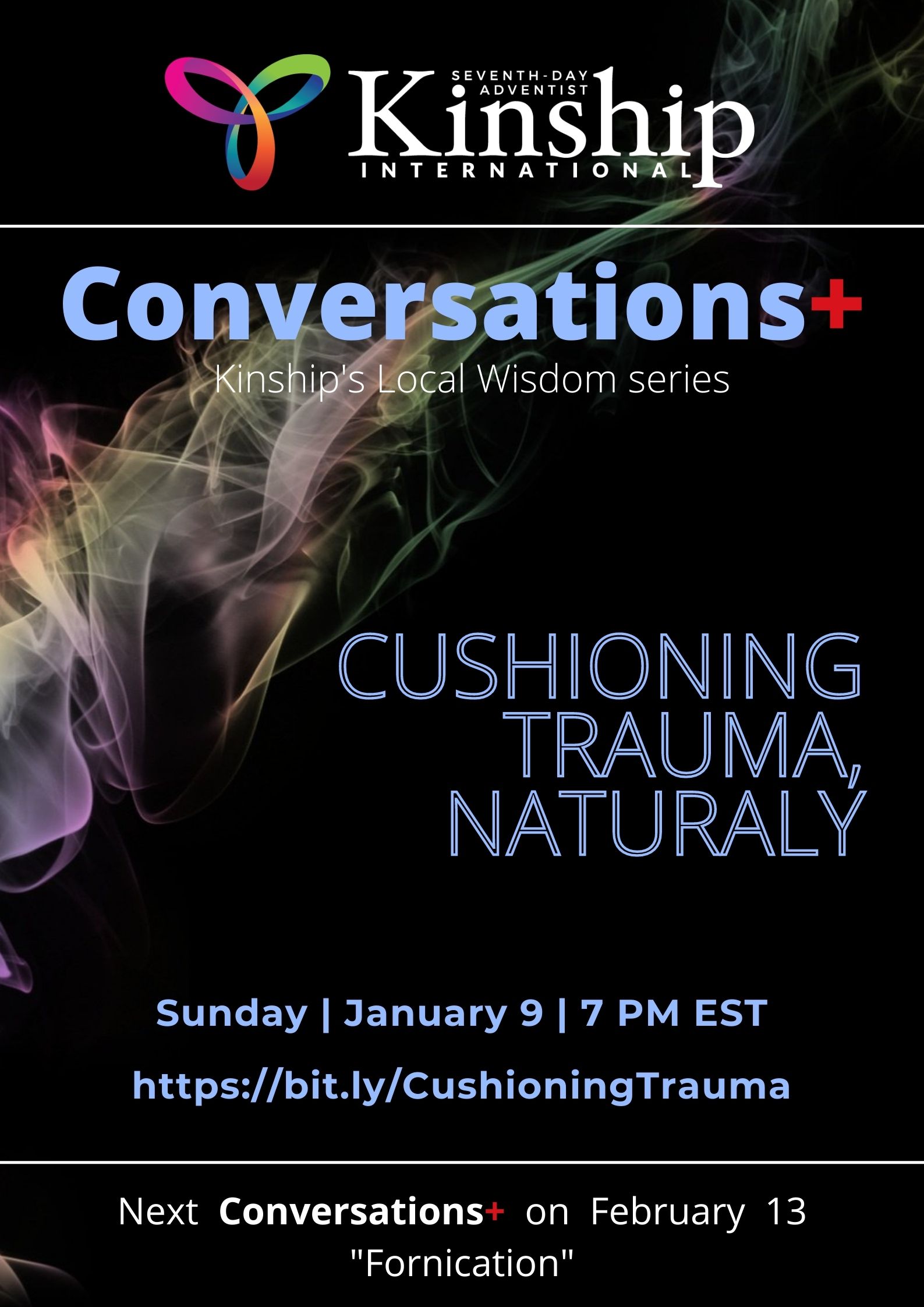 Date: January 9, 2022
Time: 7 PM EST (USA)
- 6 PM CT (USA)
- 4 PM PST (USA)

Trauma: a deeply distressing experience that can be from a single incident or prolonged events.
Complex Trauma: varied and multiple traumatic events that are often invasive and interpersonal. This kind of trauma physically or emotionally threatens a person's sense of self and safety.
Emotional Trauma: the result of events or experiences.
When thinking of trauma, we often picture physical/sexual abuse, auto accidents, and incidents of war or similar events. For this discussion, we will include the trauma that comes from being a marginalized person through racism, sexism, and particularly through the denigration of people who are LGBTQIA + and their allies. We will look at the way trauma affects our brain, our immune system, and the way we relate to people and institutions. More importantly, we will look at natural and relational ways to heal from the effects of trauma and how to be people who are part of that process. We can be, and often are, both.

KINSHIP CONNECTS EPISODE 4

Kinship Connects is a podcast where we hear the stories and journeys of Kinship members and allies. Episode 4 features Sergio Pinzon, interviewed by Kinship president Floyd Poenitz.

CHURCH RELATIONS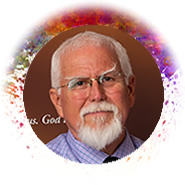 Of all the words that might be used to describe the year 2021, "survival" is likely among the top 10.
Wildfires ravaged much of the west. Tornadoes destroyed major portions of several states just recently, most notably Kentucky. Ice storms paralyzed most of Texas. Drought ruined crops in the midwest and caused water shortages in the west. Record inflation has made "survival" a real concern in thousands of households.
Underlying it all is the pandemic that will not go away. How many of us have lost family members and friends to a disease that is largely preventable by simply getting vaccinated and wearing masks?
While it would be nice to imagine a kinder, gentler 2022, realistically we're looking at much of the same heartbreak in the new year. In all likelihood "survival" will still be the name of the game.
Another word that should be part of our 2021 lexicon is "support." Long after headlines chase the next news event, and relief organizations pack up and move to the next disaster, people are still in need of practical, emotional, and spiritual support. The trauma experienced in a few days or moments of disaster is not easily erased.
Yes, we've survived a year that left many lives in ruins. But we've also enjoyed the joys and rewards of relationships with family and friends. Those of us who survived 2021 mostly intact (and even those who didn't) would do well to take a quick look around. Is there some individual, some community group, some national charity that would benefit from our support, either practical or financial?
Jesus said that cultivating a generous, supportive spirit will be rewarded: "Give, and it will be given to you. A good measure, pressed down, shaken together and running over. . . . For with the measure you use it will be measured to you" (Luke 6:38). Let's not be content with mere survival; let's use our talents to support those for whom we can do good.
It's what Christians do.
— Stephen Chavez, Director of Church Relations
Seventh-day Adventist Kinship International

CHAPLAIN KUMAR DIXIT - JANUARY DEVOTIONAL


KINSHIP WORSHIP




Kinship Worship takes place each 1st Friday night of the month (January 7). Kinship Worship is a program for us and by us. Watch previous month's videos HERE.

FAMILIES AND FRIENDS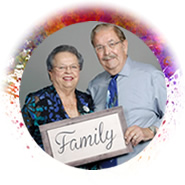 It's CHRISTmust Season
Every 365 days we've learned to celebrate a truly unknown event—the actual day and location of Christ's birth. For hundreds of years, biblical and theological archeologists have searched and searched for precise, accurate evidence of when and where our beloved Christ was born. We wish them all well on their valuable searches and look forward to their successful discoveries,…
BUT
While they search, what should we focus our own "searches" on? We are unaware of anyone disproving the birth, life and the heartfelt knowledge that our Christ Jesus shared with his followers and listeners. Throughout the many declarations and recommendations captured in print by his apostles, Matthew, Mark, Luke, and John, Jesus said and repeated many times, "You—all of you following Me—MUST love one another, MUST support one another, and MUST share GOD'S love with one another."
He didn't say to share God's love on just one day a year, He said share it many times a day, whenever and wherever you and we need to reach out in love to someone. Yes, it's fun and meaningful to share love during the Christmas season, but how often do you or we need to bring "Christmas joy and love" to a friend or family any other time during a year?
Our LGBTQ+ plus families lives can be enriched and recharged every time one of us reaches out to them, maybe through a phone call, a loving text message, a video chat, and wherever possible a knock on their door to enter and share real touched elbows, and wherever safe, real hugs. COVID has definitely altered our best ways to greet and embrace our wonderful LGBTQ+ families, but it doesn't mean we should stop reaching out, "touching" visually or "hearing" physically. Your outreaches are more impactive than you might think or realize. A kind word when someone is down, feeling rejected or unwanted, can and will brighten their day.
Jesus told us, asked us, and pleaded with us to reach out and touch others around you. Share God's love with them; help their days be brighter and warmer. Carolyn and I feel deep warmth when we see a family reach out and connect with another family. We shiver with loving emotions when we learn of families helping other families. We feel confident that Jesus and his angels are sitting on their heavenly benches, looking down on every family loving another family, and they ALL SMILE AND GIVE HEAVENLY THUMBS UP!
Let's learn to enjoy the CHRISTmust love season all year long, every day, every hour. We can all share Jesus's gift of God's love to all we "touch."
Let's make 2022 a wonderful, loving, family loving year of CHRISTmust love activities.
Hugs from John & Carolyn Wilt,
Coordinators for SDA Kinship Families & Friends
This email address is being protected from spambots. You need JavaScript enabled to view it.

REHOBOTH MINI-KAMPMEETING 2022


EUROPEAN KINSHIP MEETING 2022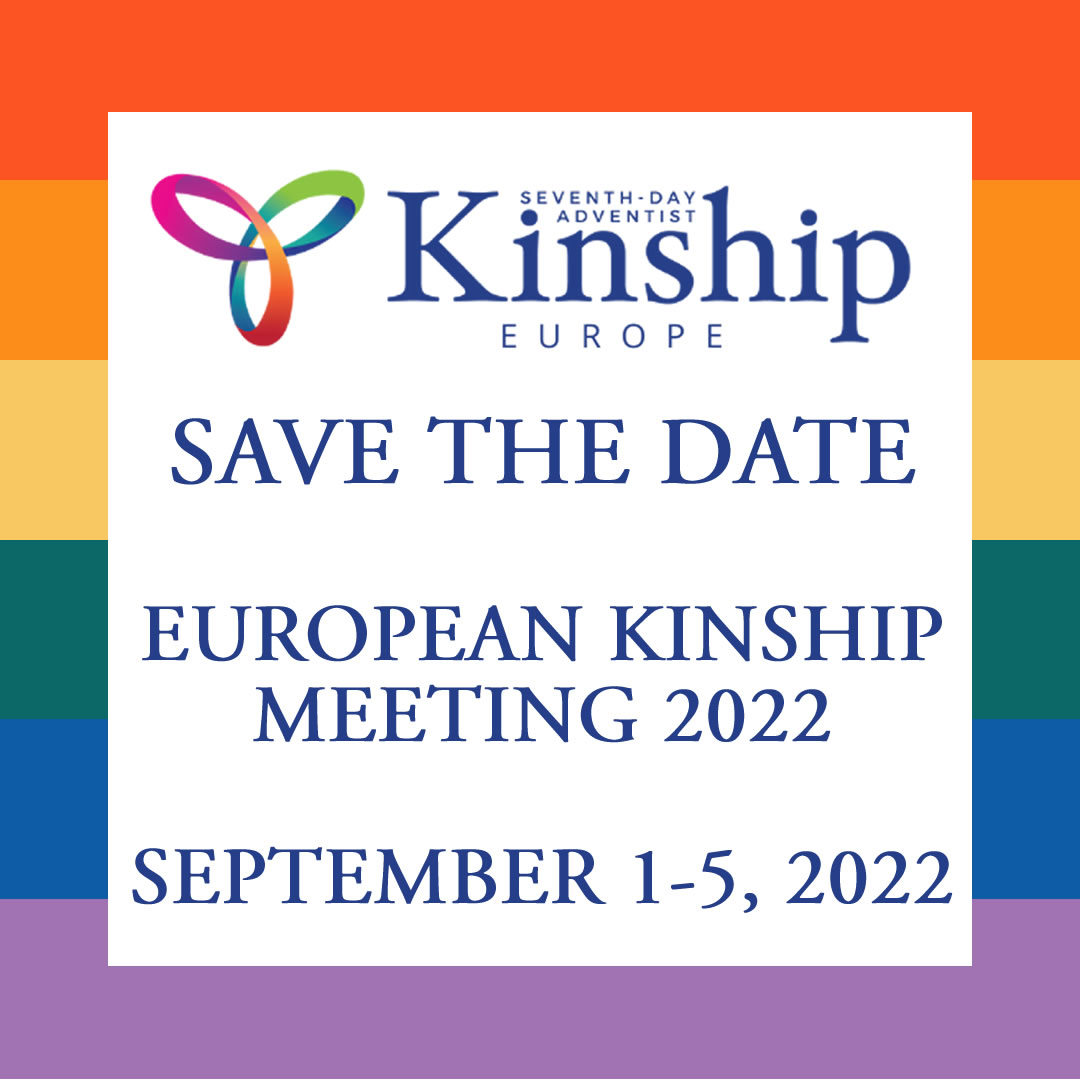 European Kinship Meeting for 2022 will be in the beautiful Lake Thun area of Switzerland from Thursday, September 1, 2022, to Monday, September 5, 2022. Most meetings will be in German with English translations provided.

MONTHLY EVENTS FOR JANUARY
January 7

Kinship Worship
►Friday @
►8 PM ET (US)
►7 PM CT (US)
►6 PM MT (US)
►5 PM PT (US)

English

January 9
Registration required:
https://bit.ly/CushioningTrauma

Kinship Local Wisdom
Cushioning Trauma
►7 PM ET (US)
►6 PM CT (US)
►4 PM PT (US)

English

January 14
Registration required:


KinWomen Zoom Chat


►7:30 PM CDT (USA)


►

8:30 EDT (USA)


►

5:30 PM PDT

(USA)

English

January 23

Families & Friends Roundtable
►Sunday
►9:30 AM PT (GMT+8) (US)
►12:30 PM ET (US)

English

TIME CONVERSION CHART
ET(US)
CT(US)
MT(US)

PT(US)
ET(AU)

(

BOL/PR
/RD/CH)

(

BR/
ARG)
(COL/PE
/CDMX)
(

ES

P/FR
/GER)

(

NIC/CR
/PAN)

8 AM

7 AM

6 AM

5 AM

11 PM

8 AM

9 AM

7 AM

2 PM

6 AM

11 PM

10 PM

9 PM

8 PM

2

PM

11 PM

12

AM

10 PM

5

AM

9 PM

10 AM

9 AM

8 AM

7 AM

1 AM

10 AM

11 AM

9 AM

4 PM

9 AM

12 PM

11 AM

10 AM

9 AM

3 AM

12 PM

1 PM

11 AM

6 PM

11 AM

1:30 PM

12:30 PM

11:30 AM

10:30 AM

4:30 AM next day

1:30 PM

2:30 AM

12:30 PM

7:30 PM

12:30 PM

7

PM

6

PM

5

PM

4

PM

2

AM

11

AM

12

PM

10 AM

5

PM

10

AM

2 PM

1 PM

12 PM

11 AM

5 AM

2 PM

3 PM

1 PM

8 PM

1 PM

8:30 PM

7:30 PM

6:30 PM

5:30 PM

11:30 AM

8:30 PM

9:30 PM

7:30 PM

2:30 AM

7:30 PM

9 PM

8 PM

7 PM

6 PM

11 AM

9

PM

10

PM

8 PM

3

AM

9

PM
WEEKLY EVENTS JANUARY
Kinship Brasil


This email address is being protected from spambots. You need JavaScript enabled to view it.

►Sextas-feiras às 20h


►Hora de São Paulo

Português

Kinschool Brasil
This email address is being protected from spambots. You need JavaScript enabled to view it.

►Sábado às 11h
►Hora de São Paulo

Português

Kinship Sabbath School


Join the private Facebook group
►Saturdays @
►10 AM PT US)
►12 PM CT (US)
►1 PM ET (US)
In Person &


English

Meditaciones Entre Nos


This email address is being protected from spambots. You need JavaScript enabled to view it.
►Saturdays @
►10:00 Hora
►Colômbia / Peru

Español

Sabbath School without Walls


Join the private Facebook group
►Saturdays @ 2 PM
►Australian EST

English



REGIONAL EVENTS FOR

JANUARY
Maryland / DC Chapter
First Sabbath Lunch
This email address is being protected from spambots. You need JavaScript enabled to view it.
►Saturday

@


►12 PM ET (US)



English

Maryland / DC Chapter
Friday Night Vespers
This email address is being protected from spambots. You need JavaScript enabled to view it.

►3rd Friday of the Month
►7:30 PM ET (US)

English

Kinschool Brasil
This email address is being protected from spambots. You need JavaScript enabled to view it.

►Sábado às 15h
►Hora de São Paulo

Português

Kinship Europe Zoom Meeting

►January 30
►1 PM CST (US)

English

CHAPTER 25

OF JOURNEY
About
Journey
by Jerry McKay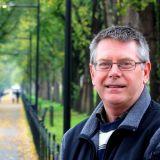 Most of what characterizes my life today—work, family, and faith—looks little like what I thought it would when I graduated from college in 1980.
Naturally, people want to know when and how I first became aware of my orienta­tion. Others are interested in my spiritual experience and how my faith and my orientation intersect and perhaps collide. Many questions revolve around my reparative therapy journey and how that impacted my belief in God and my relationship to the church.
I am often asked about the pivotal moment I decided to stop trying to change my orientation and the events that led up to that moment. Related to that decision is the question of short- and long-term consequences. I've been asked about where I see God in the whole journey—before counseling, during counseling, and since accepting my orientation.
And, finally, others want to know about my relationship, how it has evolved over the years, and the impact it has had on my life.
This is my story.

Next Chapter:
Chapter 25 - "Forbidden Colours"
Previous chapters:
Chapters 1-24

SDA Kinship continues to work to connect our members in communities where they feel most comfortable. We have both Facebook and WhatsApp groups for members to join.
There are many groups by location for chapters, regions, and countries. Groups based on languages such as Española, French, and Russian. There is also a Spiritual Group led by the Kinship Chaplain and a Women's Group for the women of Kinship.
If you have questions, please Send Me a message on WhatsApp to get connected, telling me who you are and what groups you are interested in connecting with. You can also send me a message on Facebook to be added to any of those groups.
— Floyd Poenitz, President
This email address is being protected from spambots. You need JavaScript enabled to view it.

DON'T FORGET TO USE AMAZON SMILE
AmazonSmile is now available as an app. A great way to support SDA Kinship at no cost to you and you can do all your shopping online from the app. You can find it in the App Store for IOS or Google Play for Android.
When making purchases on Amazon.com, remember, if you use smile.amazon.com, Amazon will donate 0.5% of the eligible purchase price to the non-profit that you select! As we provide support and representation within the LGBTIQ community, every penny counts!
When first visiting AmazonSmile, customers are prompted to select a charitable organization from almost one million eligible organizations. To browse or shop at AmazonSmile, customers must first select a charitable organization. Please select Seventh-Day Adventist Kinship International Inc.


Seventh-day Adventist Kinship, International, Inc.
P.O. Box 244, Orinda, CA 94563-0244 USA
Copyright 2021 All rights reserved.
| | | | |
| --- | --- | --- | --- |
| | | | This email address is being protected from spambots. You need JavaScript enabled to view it. |