CHURCH RELATIONS UPDATE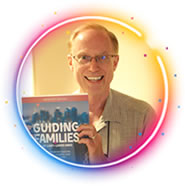 While it may not seem like it, we're living in historic times.
Just as people look back on the 1919 Flu Epidemic, The Great Depression, and World War II, we will soon be able to look back and say, "We survived the 2020 Coronavirus Pandemic."
And while most of us have survived in self-isolation, thanks to social media there is the overwhelming sense that we're all in this together.
Isn't it odd that isolation can create a sense of togetherness? We can be self-isolated and still admire the healthcare workers who tirelessly serve those infected with the disease. We can search out and support charities that give away tons of food and countless meals to those who have lost incomes. We can survey our neighbors and find ways to safely calm their fears and anxieties. We can reach out to friends and family with a click of a computer mouse and let them know how much they mean to us.
It turns out that even in isolation we're part of a greater whole. And despite those voices that seek to sow disunity, we can be among those who reinforce the fact that we are all children of God.
For more than 40 years, Kinship has had one message: We're all part of the same family: the family of God.
Dave Ferguson
Director of Church Relations, SDA Kinship