Message from the President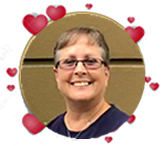 We just had a special election to fill the seat of recently deceased Congressman Elijah Cummings here in my county in Maryland. I took my one Democratic resident and myself up to the local elementary school to vote. It is such an important thing for all of us to do so that we all have a say as to how our county, our state, or our country is run. If we don't vote, I don't think it's our right to complain. The only way things get changed is if we are willing to step up to help make the changes we want to see.
That's also the way I feel about Kinship. It's easy to comment on the things we don't like about Kinship; but I feel that if we don't like something about the way Kinship is going or being run, then we have a right to step up to help make the changes we want to see. One way to do that is to run for an open position during our elections in July each year. Another way is to lead a project or make suggestions for great projects you'd like to see Kinship undertake. Maybe volunteer in your local group, region, or chapter. If you have certain skill sets that you would be willing to share, donate some of your time to Kinship. If you have the ability, donate towards a project or Kampmeeting scholarships or to our general fund to help Kinship continue to grow.
If you don't have any specific ideas, suggestions, or projects you feel called to contribute to, then there are always members who need some encouragement and support from their Kinship family. Take a moment out of your day and let someone know you are thinking of them. Just knowing we have each other makes each day a little easier to navigate. I'm grateful for my Kinship family. Let's make 2020 the best year for Kinship yet.
Yolanda Elliott
President
SDA Kinship Int., Inc.