3 minutes reading time
(625 words)
From the President's Desk-April 2015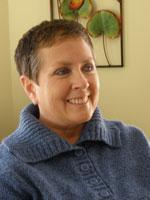 Last weekend was the spring board meeting for SDA Kinship International. Obed and Marcos hosted us at their home outside of Oakland, California, and we're so grateful to them. When we can hold our meetings at members' homes, it really helps keep the cost of board meetings low. Other Region 8 members also hosted board members in their homes so people from out of town didn't have to pay for hotel rooms. Because, at the moment, the majority of Kinship board members and leaders live in the Bay Area of California, it's the most economical place for us to hold board meeting. Karen, our treasurer, is pleased that our precious donations can be used for important Kinship projects instead of administration costs.
As I've shared with you before, we typically schedule one of our three annual board meetings for the Sunday morning after Kampmeeting ends and have another via WebEx, a virtual meeting program. This leaves the third meeting, which is face-­to-face and during the year. However, this year we're working on Kinship's strategic plan and have found it very difficult to do this virtually via email or WebEx.
So we met face-to-face last week. We began our board meeting immediately after breakfast and worked until it was time to have church. I'm so grateful for Marcos and the Church 1.0 community and for Marcos' ministry as Kinship's chaplain. We enjoyed some food and fellowship with some of the other Region 8 members and friends who came to join us on Sabbath, and it was wonderful to hear their updates. But all too soon, it was time to reconvene our meeting.
We hoped to complete regular board meeting items on Sabbath so that we could take all of Sunday to work on our strategic plan. I can't even express how much I admire all the board members and leaders who stayed engaged even though it was 10:00 p.m. before we finished! That's dedication!
On the second day of our meeting, we looked at where Kinship has come from, what we've accomplished, and where we go from here. Are our goals the same as they once were? How have they changed? Whereas we might once have wanted to change the church's opinion towards our community, it is now far more important that we know ourselves and our value, and our members can be affirmed regardless of the opinions of the church. We would be happy to talk with the church leadership, yet the General Conference refuses to speak with us even while it makes pronouncements about us. And so our responsibility is to speak for ourselves and share accurate information with those willing to learn. We need not always react to the denomination's misinformation or disrespect.
I could say so much more about board meeting and the strategic plan. You'll have an opportunity to comment on the proposed revisions later this summer. For now, I really want to affirm Kinship's volunteer leaders. Each has at least a full-time job, and some work with more than one non-profit organization, too. But Kinship is about community and family. Because we care, we travel for meetings and Kinship events, we sleep on cots or futons, mostly without our partners, and we put in very long days of meetings to get Kinship's work done well.
On Saturday night, we finished at 10:00 p.m. On Sunday, we had a 12-hour workday and worked through lunch. And while there were headaches, migraines, sore bodies, and some differences of opinions, we kept at it for the good of this organization. We persevere in serving Kinship because we believe in our community and we care about each other. And we're working strategically to make sure that this organization can keep serving all of us.
Stay Informed
When you subscribe to the blog, we will send you an e-mail when there are new updates on the site so you wouldn't miss them.