ADVICE FROM A FORMER ADVENTIST PASTOR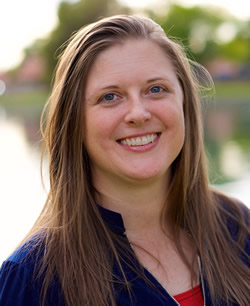 Last April I went from a closeted Adventist pastor to an out bisexual Adventist ex-pastor in the most intense way possible. I certainly didn't have any concept that my coming out video would be viewed 50,000 times in the first month, or that it would be picked up on national news. I don't think I was ready for the intensity of the situation, the people who would turn to me in gratitude, confusion, and anger, and the weight of knowing the suffering of closet LGBTIQ people in the Adventist church.
One thing I was ready for is being completely and totally out. Doing the whole thing in one fell swoop was the best thing for me personally. I was ready to be able to be honest about who I am, speak my convictions, and do work I believe in. The stress of living in dishonesty was greater than I had realized. The relief of settling into a life of integrity was more powerful and life-giving than I could have guessed.
No matter your walk in life, I encourage you to find healthy and safe ways to be as out as you possibly can. If you are considering a career or a life decision that will make it difficult for you to be out, I caution you. You cannot be your best self if you cannot be yourself at all. If you want to be more out tomorrow than you are today, I encourage you. For me, it has been more than worth it.
Though I will add this important piece of advice I came across early in my process: Come out only when you are ready. Do the work yourself, in private and safety, before you face the reactions of others. Be grounded and confident in who you are. Have a plan. Have support. Have confidence in yourself. You are loved. You are valuable. You have a whole community behind you, cheering you on.