Kinship Kampmeeting 2022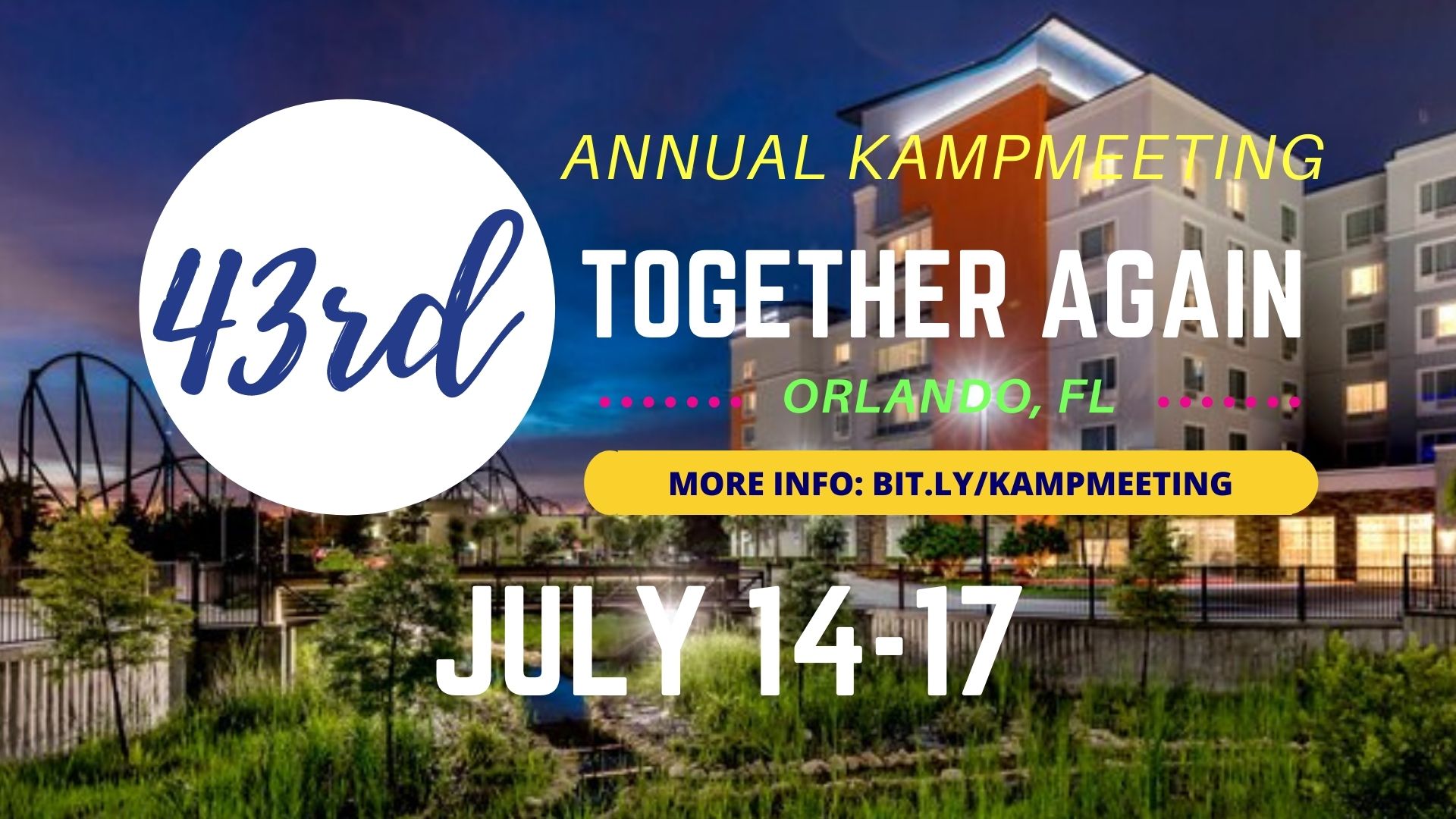 Join us for Kinship's Annual Kampmeeting in Orlando, Fl, July 14-17, 2022. This year's theme is Together Again. The host hotel is the Townplace Suites Orlando at SeaWorld- 10731 International Drive - Orlando, FL 32821.
You will need to obtain transportation from the airport to the hotel if you are not renting a vehicle. Typically rideshare options are about $30 one-way. The hotel rooms are $109 plus tax a night and include complimentary breakfast and free wifi.
There are two meals, sponsored by Kinship, included in the registration fee, (Friday and Saturday/Sabbath lunch).
There will be an open board meeting on Sunday, July 17 at 9 AM.
Join us for a fun-filled and engaging time as we reconnect in person. Check here for details as they become available about the conference schedule and speakers.
Speakers / Presenters
Rev. Dr. Raymont Anderson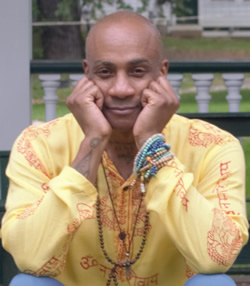 Rev. Dr. Raymont Anderson is an Ordained Centers for Spiritual Living minister serving the Center for Spiritual Living Greater Baltimore community as their Spiritual Director. He also serves on the Spiritually Motivated Social Engagement Committee for Centers for Spiritual Living.
He continues to live his bliss as a teacher, minister, author, workshop and seminar facilitator, visual artist, ASL interpreter and ASL performing artist, mentor, father, grandfather, Martial Artist, soon to add podcast host, and more. As a result of his own intersectionalities as a Black Gay CIS-Gender man, his traumatic past of abuse, and his healing journey, he is deeply steeped in his own spiritual practices and the Spiritual Imperative of Self-Care!
His mission is to live, move, and be an *A.C.T.I.V.E. member of society who serves to Educate, Elucidate, and Emancipate people and communities to Awaken and Empower themselves. *[Authentic, Compassionate, Transparent, Inspired, Vibrant, Empowered]
Kampmeeting Schedule
| | |
| --- | --- |
| 6:30 PM - 7:00 PM | Welcome |
| 7:00 PM – 8:00 PM | Opening Keynote Speaker |
| 8:30 PM – 9:30 PM | Session |
| 9:30 PM | Evening Activity |
Register today for Kinship Kampmeeting
The cost is $200. Two meals, sponsored by Kinship, are included in the registration fee (Friday and Saturday/Sabbath lunch). There will be an open board meeting on Sunday, July 17 at 9 AM.
Join us for a fun-filled and engaging time as we reconnect in person. See the schedule, and speakers here.
There are also scholarships available to cover the registration fee. Please email info@sdakinship.org, to learn more about this.
Although registration is required to attend on Saturday, July 16 for headcount purposes, the cost for Saturday is FREE, and lunch is included.
Covid-19 Policy

The health and safety of our members are of utmost importance. We will be following national CDC guidelines, along with local ordinances about for health precautions.

Mask use will be encouraged. Although we are not specifically requiring mask weaaring at this moment. We will follow guidelines if they change while we are present.

We will also work to have rapid tests on-hand to ensure daily testing as needed. And we may require a negative test result, within 72 hours of July 14.
Fragrance-Free Kampmeeting Policy

In recognition that some Kampmeeting attendees have a serious sensitivity or allergic reaction to various scented products, we have adopted a fragrance-free policy. This means that scented personal products such as perfumes, colognes, lotions, and powders that are perceptible to others should not be worn by attendees. Other scented products (candles, potpourri, aerosol sprays, and similar items) are also not permitted in the Kampmeeting gathering areas.

Attendees required by medical necessity to use medicinal lotions or skin creams that contain odors perceptible to others may request a reasonable accommodation from Kampmeeting staff. Any attendee with a concern about scents or odors should contact any Kampmeeting staff member as soon as possible in person or via email at kampmeeting@sdakinship.org.
Identification Policy
There will be a QR-Code on your confirmation email after completing registration. Attendees should bring a copy of that confirmation with them.

Kampmeeting registrants may be asked to provide a valid and current PHOTO ID** (driver's license, state-issued non-drivers ID, student ID, military ID, or passport) when picking up their registration packet and any time they enter a Kampmeeting event.

Attendees must wear Kampmeeting lanyards/ badges on their outer garments for admittance to all Kampmeeting sessions. They must also be prepared to show their valid photo ID** if/when requested.
Hotel Information and Booking



Make reservations for your hotel room at the host hotel, TownePlace Suites Orlando at SeaWorld®, at 1-888-236-2427, for $109 USD per night. It is best to use Chrome as a browser.
You can book at the Kampmeeting rate a few days before and after the conference, July 11-19, 2022.
This discounted rate gets you:
2 Queen Beds

1 Sofa bed

Full Kitchen

Free WiFi

Complimentary Breakfast