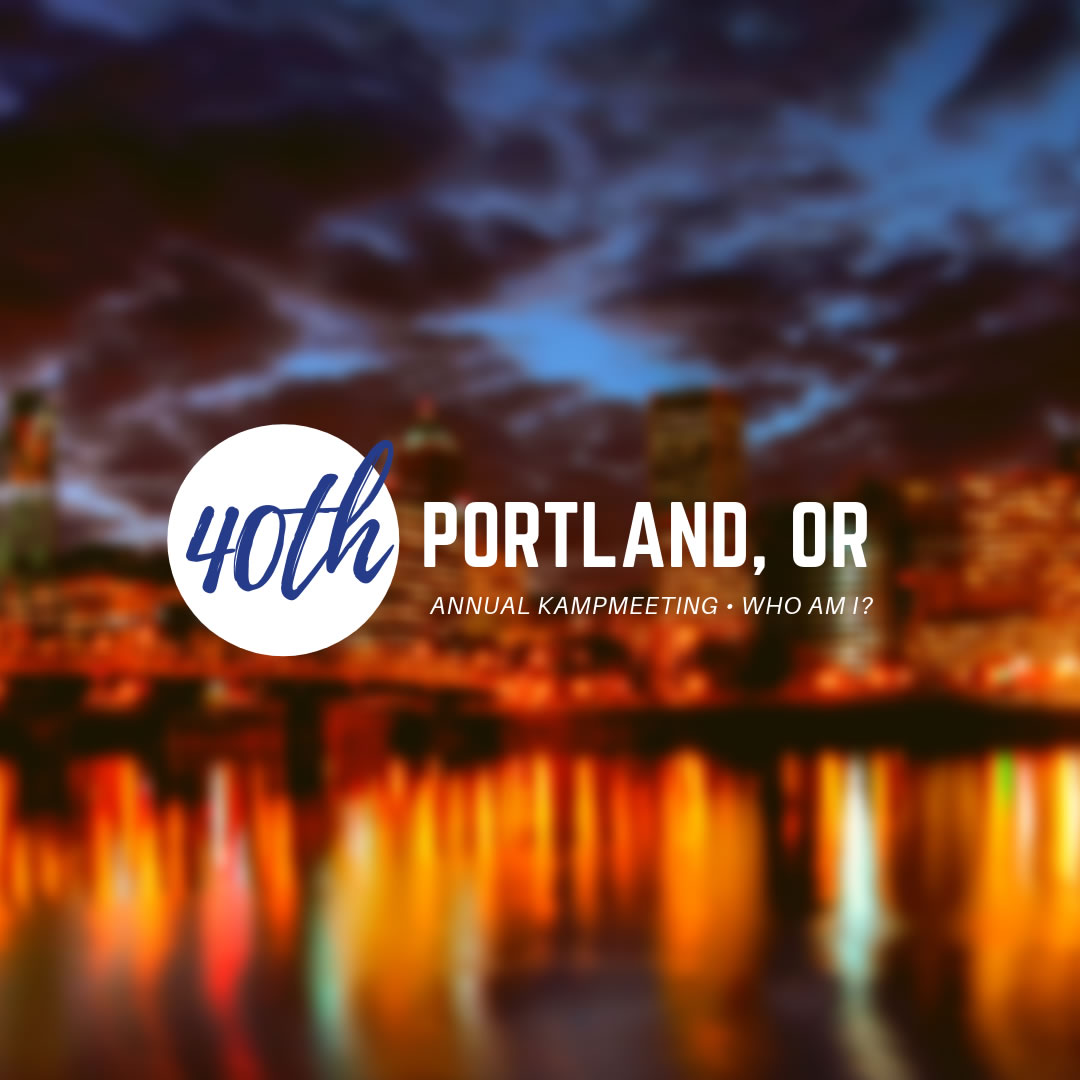 Kampmeeting is SDA Kinship's annual conference where we come together to renew friendships, make new friends, enjoy entertainment, renew our faith, and more.
This, our 40th Annual Kampmeeting takes place July 10-13, 2019, at the Red Lion Hotel On The River - Jantzen Beach, Portland, Oregon, United States, Men's Mingle July 8-10, and our Women & Children First Retreat is July 6-10.
Portland, Oregon's largest city, sits on the Columbia and Willamette rivers, in the shadow of snow-capped Mount Hood. It's known for its parks, bridges and bicycle paths, as well as for its eco-friendliness and its microbreweries and coffeehouses. Iconic Washington Park encompasses sites from the formal Japanese Garden to Oregon Zoo and its railway. The city hosts thriving art, theater, and music scenes.
COST (NON-REFUNDABLE)
• Wednesday Night Opening Ceremony- $40, Thursday and Friday- $80 per day, Saturday-FREE, Full Kampmeeting (Wednesday thru Saturday)- $200
WHAT IS AND IS NOT INCLUDED
•
Registration

includes

admittance to Kampmeeting sessions

• Registration fees

do not include

hotel accommodation

• Registration fees

do not include

meals unless where specified

• Full registration

includes
Saturday
lunch
• Full registration

includes

an official Kampmeeting T-shirt (individual day participants must pay for T-shirt separately).
•
Register before March 1, 2019, and save $50 on Adult Full Kampmeeting Registration!
(Note: due to the government shutdown and in an effort to keep the costs low for our members - we have extended the early-bird registration period).
• Prices for Full Kampmeeting Registration:
$150 by March 1
$160 by April 1
$170 by May 1
$180 by June 1
$190 by July 1
$200 beginning July 2
• First-time Attendee (Full Kampmeeting) - $100
• Student Tickets (Full Kampmeeting) - $100. Must be currently enrolled undergraduate or graduate level. Verification required.
• Scholarships- For individuals experiencing financial challenges, we offer a limited number of scholarships to help make attending the conference more manageable and affordable. A partial or full scholarship covers Kampmeeting ticket only and does not include food, lodging, or transportation. Scholarship recipients may be required to volunteer for several hours during Kampmeeting.

CHILDREN
• Under 16 Free

•
Does not include hotel accommodations

ADDITIONAL INFORMATION
---