3 minutes reading time
(622 words)
From the President's Desk-June 2014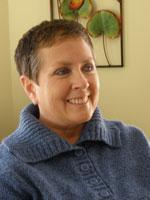 At the beginning of each month, it's time for me to write the president's column for the Kinship eNews. Sometimes I'm on time, sometimes I'm late, and on a rare occasion I write it early. This month, I'm late.
There are some days when it feels like I never sit down, from the moment I get up and start helping the elderly people I care for until the day's work and Kinship web meetings are done and I'm able to go to bed again. I feel like I'm taking care of everybody else to the point that I often forget about taking care of myself.
In our community, many of us are caretakers. Some are caretakers by profession—nurses, teachers, therapists, church workers—and some care for others by nature. We're also taught as Adventists and in other faith traditions to take care of our brothers and sisters and neighbors, no matter who they are: it's a moral principle. So that's what we do, and we don't complain about it.
I am a nurturer by nature. I've always enjoyed caring for others since I was a teenager and first worked with seniors. Over the years, as people around me have struggled through personal crises, health issues, and addictions, I've always stepped up and done more. Yet lately as I've struggled to get everything done, I've been realizing how important it is to have healthy boundaries. I need to remember to balance caring for others and caring for myself, and maybe I'm not the only Kinship member who needs to strive for balance in this area.
I learned about boundaries in a very intense way during my first relationship after coming out. My partner at the time had a drug problem—but as a good Adventist girl I had no idea what signs to look for, or how to make sure I didn't let her addiction take over my life and become my burden. During the next several years, I went to support groups and read books like Boundaries: When to Say Yes, How to Say No to Take Control of Your Life. Although she didn't survive her addiction, I did survive the experience and it taught me tools that I can use now to bring balance back into my life and whenever new crises crop up for relatives or friends.
This month is LGBTI Pride month and the celebration couldn't have come at a better time for me! Region 2, my region, will be participating in the Washington, D.C. Pride Parade again this year. I enjoy having a Kinship presence in the parade because each year it allows someone new to learn about Kinship. Last year, the partner of a South African Adventist ran up to us excited after the parade because her partner had been feeling alone and we were proof that she had a community. But I also enjoy being part of the parade because I think we should all be proud of who we are, whether we're caretakers or nurturers and whatever our other gifts and talents may be.
What's most important in all our caring is to take good care of ourselves. If we don't do that, if we don't eat well, sleep well, or give ourselves time to relax, there's no way we can possibly take good care of anyone else. Sometimes I forget this and need to be reminded! Maybe you need to be reminded occasionally, too. During this fabulous month of Pride celebrations, as you celebrate with the rest of our community, please also remember to celebrate you and who you are. The best way to celebrate you is to take the very best care of yourself, not just during Pride month but each and every day!
Happy Pride, Kinship!
Stay Informed
When you subscribe to the blog, we will send you an e-mail when there are new updates on the site so you wouldn't miss them.