5 minutes reading time
(1004 words)
From the President's Desk-May 2014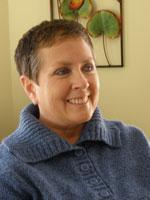 Last weekend was our annual spring retreat for US Region 2 held in Rehoboth Beach, Delaware. Several of us were trying to figure out how many years we've been holding this "mini-kampmeeting" and to the best of our recollection, we've held this weekend retreat at the beach each year for the last 15 years!
We meet for an opening vespers on Friday evening, which usually includes a talk or discussion given by one of our own members. Sabbath school is taught by an LGBT member or a straight ally, while for the last 3-4 years, our sermon during the church service has been given by an invited straight church pastor. To close the weekend's meetings, Sabbath evening is a sacred talent show in which our region's talented members share their gifts—song, poem, stories, jokes, or art. The talent show is particularly special because many of us don't have the opportunity to share our talents in local churches and other venues at home.
During some of our previous retreats, we've celebrated baptisms in the ocean, birthdays, and anniversaries. This year, we were able to witness a surprise marriage proposal—in fact, two! It was so fun to watch the behind-the-scene scheming to pull off the surprises: She said yes, and so did she!
For several months before this year's event, I racked my brain to think of just the right speaker for church. In the past, I've tried to alternate between male and female speakers. And so I began to ask local people if their schedules would allow them to join us. As the event drew closer, each person that I asked turned me down: each had a great reason they couldn't join us—from having a prior engagement to traveling out of town to moving clear across country. I started to feel a bit frustrated and desperate and confided these feelings to my partner, Keisha. Her thought was that we shouldn't always have to rely on our straight allies to speak for us and that our community has the ability to speak and teach and share our insights, too. She had no idea that with just one week to go before Rehoboth mini-kampmeeting, I would look at her and asked her to speak to us during church! But she, too, said yes. I also enlisted another region member, Jim Chilson, to speak during our Friday evening vespers. This was the first year ever that the weekend's entire programming featured LGBTI members exclusively.
I have appreciated each and every speaker that we've had the pleasure to listen to over the last few years, and I wish they could all have been with us this weekend. This year had an extra special feeling because we were blessed to hear presentations written from the perspective of our community and shared by our own LGBTI members. As if Jim and Keisha had been working in concert with each other, their presentations complemented each other very well.
On Friday evening, Jim shared the parable of the mustard seed (Matthew 13:31-32, Mark 4:30-32; Luke 13:18-19) to help us understand what it meant for Jesus and His original hearers in first-century Palestine to live under Roman rule. He explained how they would have understood and argued with Him about His view of how the "empire of God" is established, how it operated, and how different it was from the dominating empire of Rome. Jesus showed His fellow Jews the dichotomy between the mustard plant's normal growth—it would take over any land where the seed landed—and the way the plant in the parable changed into a great tree where birds could nest. This nesting tree would have reminded the first-century audience of the Hebrew prophecies (e.g. Ezekiel 17) where God sets up His Israel-based empire with power and by intervening in human history. So Jesus offers His hearers two choices: they can create the empire of God in the here and now by meeting each other's needs—establish the empire through acts of service the size of a mustard seed so the empire can grow from person to person; or they can wait for the anticipated arrival of God with power where they will sit on thrones over the other nations.
On Sabbath morning, Keisha McKenzie spoke about Samson and John the Baptist. They both lived under a foreign empire's occupation, and their lives outside of the mainstream can teach our community how to work and live without popular or traditional approval. Samson was the last judge of Israel and his birth as someone who would be different to others was announced ahead of time by an angel. John the Baptist's birth was pre-announced as well. Each of them had to learn to do his work outside the empire-authority of his day. Each one had to define his calling based on the direct authority of the Spirit of God rather than a permission slip from the hierarchy. Keisha reminded us that the Great Commission of Matthew 28:18 is a call to service, not a call to dominate others. And it shows us that the authority to go, live, and serve comes from God through Jesus to us. We don't need the empire's permission to serve: we already have God's authority. That is good news for us, and also a challenge to us not to trade our authority or calling for the dominating approval of the empires around us.
The message I received from this weekend is that it is my calling to go, live, and serve with love and compassion. And just because my narrow-minded church administration feels I'm not worthy to be a fully participating member of the Seventh-day Adventist Church doesn't mean I need the "empire's" permission to serve! Because I answer to a higher authority, God, I will serve wherever I can, whatever others say.
How can you serve wherever you can, wherever you are? What is the calling you were given? What are the talents and skills you have? How can you share them with Kinship and, through Kinship, the world?
Stay Informed
When you subscribe to the blog, we will send you an e-mail when there are new updates on the site so you wouldn't miss them.