3 minutes reading time
(642 words)
From the President's Desk-August 2014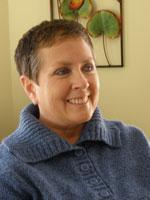 It's been just a few weeks since we returned from the 35th Annual Kinship Kampmeeting near Atlanta, Georgia. The drive there and back—11 hours each way—was really beautiful and the perfect frame for an extra special week.
Each Kampmeeting has its own flavor. Our venue this year, The Lodge at Simpsonwood, was a wonderful hideaway nestled in the woods with a small river nearby. Our meeting room was in the same building as many of our rooms, and the cafeteria was just a few minutes down the hill.
I appreciated so many things about this Kampmeeting:
We met an awesome member who had just traveled all the way from Saudi Arabia and so was asleep on his feet. Yet he insisted on helping to unpack the AV boxes and set up the meeting space before he'd even considered taking a rest for himself.
The venue maintenance men hung our quilts and banners without charging us extra—that's not typical!
I met a group of fabulous young men and women from Southern University and Andrews University. One said, at the end of the week, that being at Kampmeeting had been life-changing for her. Getting to know them was also life-changing for me, and it made me smile to hear one of those young persons practice her violin in the room next door or the hallway.
It warmed my heart to see new attendees offer their talents gladly, particularly when many of those who usually come and play the piano or serve in other ways couldn't attend this year; and it was wonderful having a professional master of ceremonies for the talent show to make each performer feel like the star they were!
There was Rom W. who came and helped all the kids do crafts (or were they helping Rom?), our awesome presenters who bantered with each other during presentations (I don't think it was heckling!), and the way we bonded over the cute people in other groups we shared the site with.
How about Linda, who did the work of an army by herself, and her support staff who pitched in to do even more tasks than usual; Pearl and Brenda singing their own version of Leonard Cohen's "Hallelujah" and not being able to stop the tears; seeing downtown Atlanta from the top of a ferris wheel with Keisha…. This list of memories could go on and on because there are so many extra special moments to recall. Having Kampmeeting linger in my mind weeks later is another something I greatly appreciate.
But the thing that touches my heart and soul the deepest is seeing my Kinship family each year and adding new members to this family. My heart aches to see the folks who aren't able to be there each year: Kampmeeting for me is that family reunion that you actually do want to attend; and so when people are missing, I feel it in my heart. This is why we work so hard to find the best venues for our group's needs, to make the cost as reasonable as possible, and to subsidize the event every year.
Members can take the early bird discount as well as join the Kampmeeting Klub, which allows each attendee to make monthly payments so that by the time the next Kampmeeting rolls around, it's already paid for. In the next few weeks, these options will be available again for you to sign up for and plan to meet with us next year. Look out for the special email coming to your inbox very shortly, and we will make this information available in the Connection and online as well. If we all start planning today, getting to our next Kinship Kampmeeting, our Kinship family reunion, can be easy and affordable.
Kampmeeting next year is July 14-19, 2015 at The Kellogg West Conference Center in Pomona, California! I can't wait to see you there!
Stay Informed
When you subscribe to the blog, we will send you an e-mail when there are new updates on the site so you wouldn't miss them.