1 minute reading time
(174 words)
An Open Letter from a Gay Christian Pastor to My Non-Gay Colleagues in Ministry
Posted: 09/02/2014 11:19 am EDT Updated: 09/02/2014 11:59 am EDT |



Randy Eddy-McCain | Pastor Speaker Writer Vocalist Actor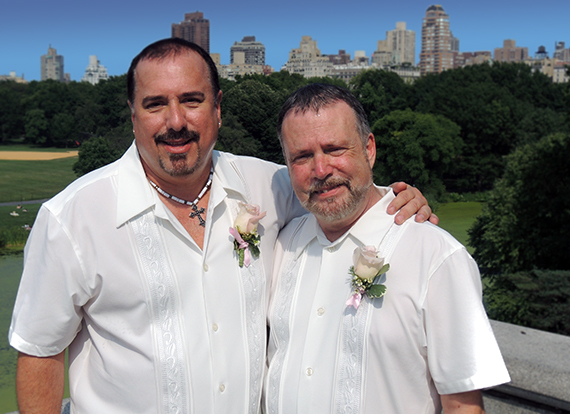 In 1995 I was fired from my position as Minister of Music and Assistant to the Pastor at a Cumberland Presbyterian Church. The reason for my dismissal? Being gay and in a loving committed relationship with my spouse, Gary Eddy.
The pastor of the church knew about our relationship and had even attended our wedding. He promised to stand with me when I decided to come out to the elders of the church. Yet when push came to shove, he became distant and did not fight for me.
A member of the national headquarters for the Cumberland Presbyterian Church begged me to resign and not put the church through the agony of firing me. He confessed that he did not think my loving committed relationship was a sin but that a trial before the elders would most likely cause irreparable damage to the church.
"Randy it is not the time for this battle to be fought."
Read online at http://www.huffingtonpost.com/randy-eddymccain/an-open-letter-from-a-gay_1_b_5738866.html
Stay Informed
When you subscribe to the blog, we will send you an e-mail when there are new updates on the site so you wouldn't miss them.