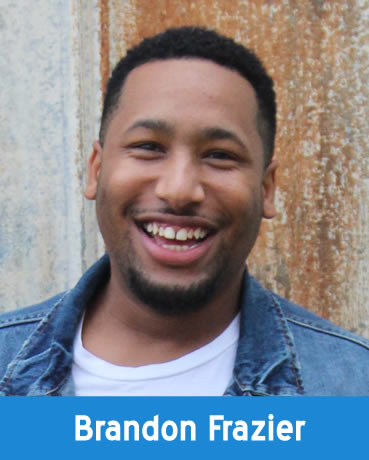 A native of Myrtle Beach, South Carolina, Pastor Brandon Frazier has served diligently in the ministry since childhood. He accepted Christ at the age of 6 and surrendered to the call of God at the age of 14.
Pastor B currently resides in Hartsville, South Carolina, and is the Dual General Manager at Crown Hotel & Travel Management where he is responsible for the overall management of two hotels. His work extends into higher education where he is a campus spiritual advisor for Coastal Carolina University for the Coastal Inspirational Ambassadors. Pastor B is very active in the community, serving several organizations such as The Alliance for Full Acceptance, Grand Strand Pride, Boys & Girls Club, Kiwanis, A Father's Place, etc. He has been privileged to use his gift throughout his professional and ministerial career, mentoring people to maximize their potential.
In 2018, God gave him a vision to begin a ministry, and from that vision the ONE Community Fellowship was formed. Since its inception, ONE has hosted several conferences and has now grown into One Reach Ministries. He has a passion for ministering to young people, guiding this generation to love greater and experience God more. An effective communicator of God's Word, Pastor B uses his practical and dynamic teaching style to help people apply the timeless truths of Scripture to their everyday lives.
One of his favorite scriptures is Philippians 4:13: "I can do all things through Christ who strengthens me."

His motto is: Go get the best... Never settle for less... Let God do the rest!
---
Brandon Frazier - WE ARE CALLED -