KINSHIP SABBATH SCHOOL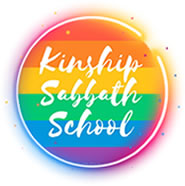 Kinship Sabbath School is a group of LGBT+ and allies who meet weekly on Sabbath at La Sierra University Church in Riverside, California. It's a safe and affirming space, and we welcome all people!
Join us for breakfast, conversation, community, fellowship, Bible study, and more! All LGBT+ and allies are welcome, and you're welcome to invite friends!
For details, email This email address is being protected from spambots. You need JavaScript enabled to view it..