1 minute reading time
(105 words)
The Footsteps of the Prophets by Herb Montgomery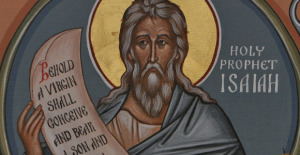 "Blessed are you when people revile you and persecute you and utter all kinds of evil against you falsely on my account."—Jesus (Matthew 5.11)
Luke's version is even more pointed:
"Blessed are you when people hate you, and when they exclude you, revile you, and defame you on account of the Son of Man. Rejoice in that day and leap for joy, for surely your reward is great in heaven; for that is what their ancestors did to the prophets" (Luke 6.22–23; emphasis added).
The first question I'd like to ask is why were the prophets also treated this way? Read more...
By accepting you will be accessing a service provided by a third-party external to https://www.sdakinship.org/