4 minutes reading time
(826 words)
From the President's Desk-September 2014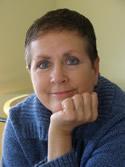 Summer has officially come to a close with the beginning of school and the month of September! What a summer it has been! The highlight of my summers is always Kinship Kampmeeting. I consider Kampmeeting my vacation, albeit a working vacation. Although, how does one say it's a working vacation when it's a labor of love? But for me, that's exactly what it is.
As many of us are returning to our usual schedules, school terms have started, and the end of the year is in sight, September is a great time for taking a bit of an inventory of what we've accomplished over the first half of the year and what still needs to be done moving forward.
The SGA movie continues to catalyze progress within the church, and I can hardly wait for the powers that be to move forward more quickly. There is a kind of tug-o-war between the church and the LGBTI community, although it's really only the church that's trying to push us back into the shadows. In response to the movie and the larger visibility of LGBTI Seventh-day Adventists, the church leadership organized a South African summit this March. That could have been a wonderful opportunity for true dialog but for the fact that not one member of our community was invited to attend or speak. Not one person there was personally able to shed the informative light of experience on the topic; the church leadership planned these meetings so as to ensure our voices were not heard.
We launched the We Are SDAs website this spring so that, whatever the denomination's plans, our community could be heard. We've seen so many visitors to our site and our Twitter page (@WeAreSDAs). Because it will always be important for us to speak for ourselves, we will continue to add more voices from our diverse community.
If the denomination's summit was organized to truly understand LGBTI Seventh-day Adventists and how to appropriately minister to Adventist LGBTI individuals, the results were underwhelming. In fact, the General Conference (GC) produced some anti-LGBTI guidelines a few weeks later, supposedly as a result of the summit. But we have learned that the guidelines were actually drawn up prior to the summit, and that is even more sad. The guidelines made it clear that the senior GC leadership does not welcome us to hold membership or serve in local congregational offices. Fortunately, these are not decisions that are made in Silver Spring. They are made at each church; each congregation gets to decide for itself how inclusive or exclusive it wishes to be. Churches can decide to follow the example of Christ or that of the GC. It would be so good to see more churches following Christ's example.
In this community we're doing our best to lead by example. This year, Kinship has written many letters on our members' behalf as well as on behalf of the entire community of LGBTI Adventists, supportive friends and family, and allied friends. You can read some of these letters and statements on the SDA Kinship website. We want to make a difference by supporting our members and standing up for our members especially in areas where the rights of LGBTI people are limited or nonexistent and the legal climate is extremely dangerous.
My region, Region 2 (Maryland, DC, Delaware, Virginia, West Virginia, and North Carolina), watched the documentary God Loves Uganda during vespers this month. It is amazing how much damage American Evangelical Christians have done not just in the United States where I live, but also in nations such as Uganda and Kenya. And I am very proud of all of our international coordinators who take the risk of standing up against cruel and ignorant religious rhetoric and help local members to get the support and sometimes the practical care that they need.
What I hope is that we can move beyond always reacting to what the church might say or do or fail to do next. This community has been through so much over the years. We are strong and resilient, but it can be easy to forget that through the stress of constantly reading false and degrading stories about our community in church publications or hearing these stories from the pulpit.
A small team continues to work on our short video series thanks to a professional filmmaker in Florida, and each of us does important work whenever we reach out to each other, to new members, and to those in our families or churches or communities who are starting to ask questions. The tagline of the We Are SDAs campaign is "Every story matters," and I think that is so true. Every story does matter; we just have to make sure we hang in there long enough to be able to tell it.
As we go into the last quarter of the year, keep your courage up. Remember that your story matters and there's a worldwide church waiting for you to tell it!
Stay Informed
When you subscribe to the blog, we will send you an e-mail when there are new updates on the site so you wouldn't miss them.